Oppo enseñará muy pronto su cámara escondida en la pantalla
El fin del notch está a punto de comenzar. Lo que semanas atrás vimos en video pronto lo podremos ver en vivo.
Oppo eligió el próximo 26 de julio para mostrar en sociedad su cámara frontal escondida debajo de la pantalla del teléfono.
La presentación se hará en el Congreso Mundial del Móbil de Asia. La confirmación llegó gracias a las invitaciones que recibieron los miembros de la prensa en China. El evento se realizará en Shanghai.
For those seeking the perfect, notchless smartphone screen experience – prepare to be amazed. 📲

You are taking a very first look at our under-display selfie camera technology. RT! 🤯 pic.twitter.com/FrqB6RiJaY

— OPPO (@oppo) June 3, 2019
La solución de colocar la cámara frontal debajo de la pantalla permitirá a los fabricantes ofrecer una experiencia de 100% en la pantalla de los dispositivos. Además, competirá con soluciones como el notch y el punch hole.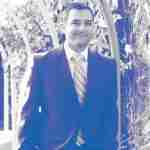 Comentarios
Comentarios