Queen sigue reinando en Youtube, logró una nueva marca
La banda Queen logró una nueva marca y esta vez lo hizo en la plataforma de videos Youtube.
EL video de la canción Bohemian Rhapsody llegó a mil millones de visualizaciones y se convirtió en el video musical más antiguo en alcanzar esa marca. También fue el primer video de la década de los 70 en lograrlo, hablamos de la era pre-MTV.
Ahora que la canción ha recuperado su popularidad por tercera vez, Google y la compañía UMG remasterizarán Boheminan Rhapsody para que esté disponible en HD.
El popular tema de Queen fue lanzado en 1975 con el disco A Night at the Opera. A inicios de los 90 tuvo un relanzamiento que la hizo muy popular nuevamente. Recientemente con el lanzamiento de la película sobre la vida de Freddy Mercury tanto la canción como la banda recuperaron esa popularidad.
Eso no es todo. Google no desaprovechará la fama actual de Queen y lanzará a fin de mes una campaña llamada "You are the Champions" . De esta forma los usuarios podrán generar sus propias imágenes para realizar tres videos de UGC (contenido generado por los usuarios) para tres canciones clásicas de Queen.
Hasta el logro de Queen, la canción más vieja que había logrado mil millones de visualizaciones en Youtube era November Rain de Guns N' Roses.
Las cinco canciones de Queen más reproducidas en Youtube son: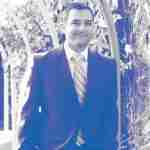 Comentarios
Comentarios