Nuevos rumores sobre las características de la cámara del Mate 30 Pro de Huawei
El Mate 30 de Huawei será anunciado antes de que finalice el año. Si la costumbre no falla, será entre finales de setiembre y la primera mitad de octubre.
La reciente filtración de @RODENT950 indica que el Mate 30 conservaría el módulo cuadrado para la cámara del teléfono. Pero lo más interesante de la filtración es lo que iría adentro.
I told you a few rumors about Mate 30 pro camera, IMO this is more possible.
40MP 1/1.5" sensor with f/1.6 – f/1.4 aparture, RYYB pixel layout and Cine lens features when taking video.
40MP 1/1.7" 120° ultrawide lens with cine lens features.
8MP tele 5X zoom#HuaweiMate30Pro pic.twitter.com/ac3ODQnqVV

— Teme (特米) (@RODENT950) July 31, 2019
El rumor dice que el set de la cámara será de tres lentes: 40 MP con apertura de f/1.6 ó f/1.4 y capacidades cinematográficas para video. Luego otro de 40 MP ultra gran angular de 120 grados (¿Menor que el del Mate 20 Pro de 125 grados?). Finalmente tendría uno de 8 MP con zoom 5X.
Ahora, resulta raro, según esta filtración, que la nueva cámara de la serie Mate no incorpore un lente ToF. De hecho, el tema de ToF podría obligar a cambiar el cuadrado por un círculo o un rectángulo para incorporar los cuatro lentes.
Otra cosa que no podría calzar es lo del ultra gran angular que viene desde el Mate 20 Pro. La versión actual es mayor a 120 grados y el rumor indica que sería de 120.
A eso le podemos agregar otra cosa, el tuit del rumor ni siquiera usa una foto del Mate 20 Pro.
El Mate 30 Pro incorporaría el procesador Kirin 985 y modem 5G. Además, carga con cable de 55W.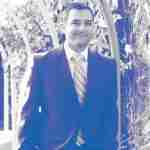 Comentarios
Comentarios