Serie iPhone 11 tendría hardware para carga reversible pero Apple habría deshabilitado el software
Sonny Dikinson es uno de los más frecuentes y efectivos al publicar filtraciones y rumores sobre Apple.
Posterior a la presentación de los nuevos iPhone 11, iPhone 11 Pro y iPhone 11 Pro Max, Dickinson publicó una información muy interesante.
Según él, fuentes confiables le confirmaron que los nuevos iPhone 11 y iPhone 11 Pro si incluyen el hardware para brindar carga bilateral (o reversible). Sin embargo, está deshabilitada vía software. Aclara Dickinson que es incierto si fue removido antes o después del final de la producción.
Reliable sources are saying iPhone 11 and 11 Pro do include the hardware for bilateral charging, but that it is software disabled. Uncertain whether this was removed prior to final production run.

— Sonny Dickson (@SonnyDickson) September 13, 2019
Previo al lanzamiento del martes 10 de setiembre, expertos como Ming Chi Kuo habían advertido que esta función podría estar presente, pero durante el evento no se anunció nada.
La función de carga bilaterial o reversible podría funcionar con otros dispositivos que usen la tecnología Qi, incluido el Apple Watch.
Aún existe la posibilidad de que en una actualización de software Apple habilite el uso de esta función de carga, aunque es algo que la marca no acostumbra hacer.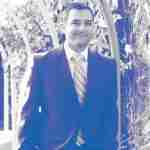 Comentarios
Comentarios