Como evitar spoilers sobre "Star Wars" sin tener que desconectarse de Internet
No, realmente no hablamos de ese tipo de spoiler sobre Star Wars The Rise of Skywalker.
Dejar de seguir temas o cuentas en Twitter y Facebook no es suficiente en estos días. Las personas inescrupulosas que quieren echarle a perder la experiencia de la última película de la saga de la "Guerra de las Galaxias" intentará darle datos indeseados de muchas formas.
Algunos meten "spoilers " en videos que no tienen nada que ver o en cuentas que comunmente no tratan sobre el tema. Desconectarse de aquí al viernes para muchos no es opción, por eso hay herramientas que pueden ayudarle.
Spoiler Protection 2.o es una extensión gratuita en Chrome y Firefox que una vez instalada le permite agregar palabras clave. De esta forma, la herramienta evita que usted vea texto, imágenes y video relacionados la palabra clave que usted puso.
Unspoiler es una opción más liviana dispobile en Chrome de Google. Igualmente es una extensión que por medio de palabras clave bloquea titulares e imágenes relacionados con el tema que usted quiere evitar; en este caso se trata de Star Wars The Rise of Skywalker.
Si desea hacer bloqueo de spoilers desde el teléfono, los reporteros de The Verge encontraron una aplicación para Android llamada Spoilers Blocker que también le puede ser útil.
No se deje tentar por el lado oscuro de los spoilers y haga todo el esfuerzo para evitarlos. Recuerde que es mejor aplicar los filtros y palabras clave en español e inglés.
En Tectoc prometemos no contar ningún spoiler.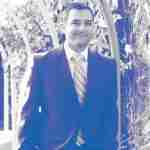 Comentarios
Comentarios