Finalizan primer tunel para novedoso sistema de transporte de Elon Musk en Las Vegas
La compañía de Elon Musk llamada The Boring Company culminó el primero de dos túneles para su nuevo sistema de transporte público en Las Vegas.
El transporte subterráneo comunicará los extremos del Centro de Convenciones de Las Vegas. El primer tunel tiene un 1.6 kilómetros de largo y tomó tres meses excavarlo.
Excavation is complete for the first of two tunnels that will comprise Elon Musk's innovative underground transportation system beneath the LVCC campus. The project is scheduled to debut in January 2021. pic.twitter.com/CwpxEWDXYc

— LVCVA (@LVCVA) February 14, 2020
El anuncio fue hecho por la Autoridad del Centro de Convenciones de Las Vegas en su cuenta de Twitter.
El "Loop" pretende transportar unas 4400 personas cada hora en un sistema silencioso y sin vibración.
The Boring Company hará dos túneles debajo del Centro de Convenciones y luego otros para comunicar el "Strip" de Las Vegas con el aeropuerto McCarran y el centro de Las Vegas.
El objetivo final es un sistema de transporte entre Los Ángeles y Las Vegas.
Este primer tramo debería estar funcionando en enero del 2021 justo para el CES.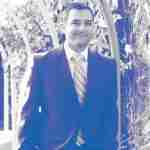 Comentarios
Comentarios