Samsung comienza el CES 2021 enfocado en tecnología para la vida diaria.
Con el nombre Better Normal for All,  Samsung presentó su primera conferencia en el CES 2021. La presentación inició con énfasis en la frase "A better life enabled by technology": Una vida mejor habilitada por la tecnología.
Samsung ofreció varias novedades que giran alrededor del uso de la tecnología en el día a día y dentro del hogar. Esta son algunas de ellas:
Samsung Bespoke 4-Door Flex: Es la nueva refrigeradora de Samsung tipo Bespoke (personalizable), se puede personalizar gracias la variedad de colores y materiales en sus paneles intercambiables. Cuenta con un nuevo centro de bebidas que permite un acceso rápido a dispensador de agua y una jarra de agua que se llena automáticamente. Estará disponible en Norteamérica en primavera 2021.
MICRO LED de 110 pulgadas: Es una pantallota de 110 pulgadas con tecnología LED inorgánico auto iluminado con un diseño Infinity Screen delgado, casi no tiene bordes. Cuenta con la función 4Vue (Vista cuadruple) que permite reproducir 4 contenidos distintos simultáneamente en el televisor. Samsung TV Plus es el nuevo servicio de contenido streaming de la marca, cuenta con más de 160 canales gratis disponibles. Disponible en marzo 2021.
En la conferencia también se habló sobre su linea de televisores inteligentes OLED 4K de la familia Life Style:  The Frame, The Sero, The Terrace, The Serif y  The Premier.
SmartThings Cooking: Es un servicio que potencia los dispositivos conectados de la cocina en el hogar. Se puede revisar una receta en la pantalla de la refrigeradora y en caso de necesitar algún producto, se podrá pedir desde la misma pantalla. Permitirá sincronizar la refrigeradora, la cocina, el micro onda y el teléfono con el fin de llevar los tiempo de cocción fácilmente.   
Samsung Health Smart Trainer: La aplicación Samsung Health que tenemos en los teléfonos de Samsung, ahora llega a los televisores 2021. La función Smart Trainer le permite a sus usuarios tener un entrenador personal en la casa. Gracias a las cámara de los televisores se podrá analizar la postura en tiempo real, además de dar información sobre cantidad de repeticiones, calorías quemadas y más.  
La empresa también comentó sobre cómo han llevado la inteligencia artificial a todos sus dispositivos conectados. Por ejemplo, el procesador Quantum AI que incluyen sus nuevos televisores inteligentes y hacen posible escalar contenido a resolución 8k, además se habló sobre cómo la inteligencia artificial está presente en sus nueva linea de robots para el hogar.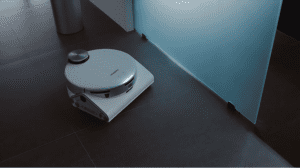 JetBot 90 AI +: Es el nuevo robot aspiradora y trapeadora de Samsung. Cuenta con sensores Lidar, los cuales analizan las superficie, le ayudan al robot a tomar mejores decisiones con respecto a obstáculos  y clasifican mejor los objetos dentro del una habitación, por ejemplo evitar quedarse atrapada con cables tirados en el piso. La JetBot 90 AI podrá utilizarse como un dispositivo de seguridad móvil, gracias a su cámara en la parte superior. Pet Care, es la función para cuidar de las mascotas mientras estás fuera de casa. JetBot 90 AI + Disponible en el primer sementre del 2021 en EE. UU.
Samsung Bot Care: Este robot asistente podrá analizar el comportamiento humano, por ejemplo indicar cuándo es tiempo de tomarnos un descanso del trabajo. Además gracias a sus pantallas, parlante y micrófonos, ayudará a tomar video llamadas sin necesidad de otro dispositivo. 
Samsung Bot Handy: Justo a la mitad de la presentación se mostró un robot con un brazo mecánico que le dio un vaso de agua al CEO de Samsung, muy parecido al que usaba Tony Stark como asistente en las películas de Iron Man. Bot Handy podrá reconocer el material de los objetos y podrá recogerlos y colocarlos en su lugar. Por ejemplo tomar platos sucios y ponerlos en la lavadora automática.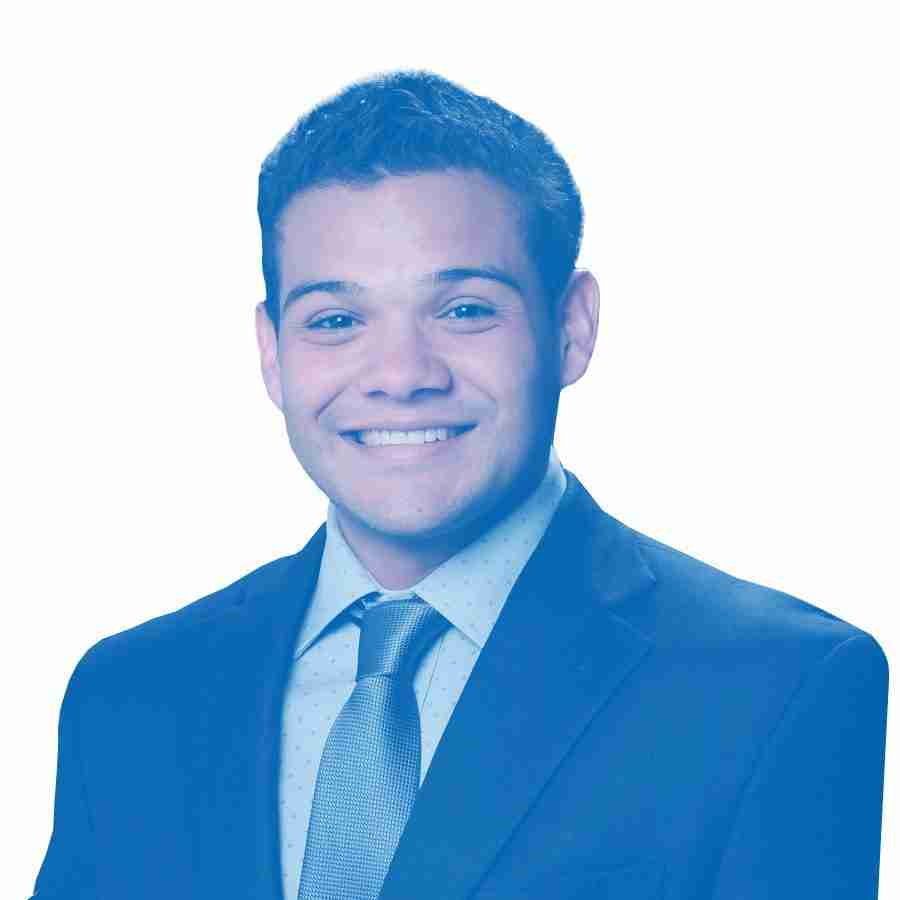 Ingeniero en Sistemas y consultor en transformación digital.
Apasionado por la tecnología y corresponsal de TecToc.
Comentarios
Comentarios