Sony cruza los dedos, no quiere perder Call of Duty
Sony cruza los dedos para no perder los beneficios de los títulos creados por Activision luego de que Microsoft anunciara la compra de la casa productora.
En el anuncio de la compra, Microsoft aseguró que seguirán brindando la experiencia multiplataforma, pero los temores de Sony son que eso no ocurra y perder títulos como Call of Duty.
De hecho, Sony tiene un acuerdo con Activision para garantizar el juego para el PS5.
La gran duda es si Microsoft pagó 70 mil millones de dólares por Activision, ¿para qué seguir dándole contenido a la competencia?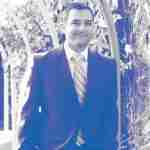 Comentarios
Comentarios