¿LG fabricando pantallas plegables para HP y Apple? Qué productos vendrán?
El medio coreano The Elec reporta que HP lanzará este año un dispositivo que utilizará la pantalla plegable de 17″ que la división LG Display presentó este año en el CES.
La misma publicación menciona que LG y Apple trabajan en el desarrollo de un nuevo panel que sería utilizado en un híbrido MacBook-iPad, aunque sin fecha de lanzamiento. Este panel sería de la tecnología Ultra Thin Glass (UTG).
LG ya tiene experiencia fabricando pantallas plegables para otras marcas, entre ellas Lenovo, con la ThinkPad X1 Fold.
Según The Elec, el primer dispositivo plegable de Apple sería anunciado el próximo año, pero sería un teléfono con soporte de stylus.
En cuanto a la pantalla que usaría HP, esta alcanzaría 17″ desplegada y 11″ estando plegada y contaría con resolución 4K.
El reporte también indica que serían 10 mil unidades de la pantalla.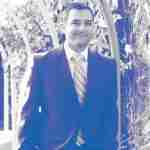 Comentarios
Comentarios