La forma para usar el iPhone como datáfono está muy cerca y se ampliará
En febrero Apple anunció Tap to Pay, la forma de utilizar el iPhone para recibir pagos con tarjetas contactless y billeteras digitales. Inicialmente será un servicio para los Estados Unidos.
Durante el anuncio Apple sólo abrió la posibilidad de trabajar con la plataforma Stripe, pero ahora amplía a la posibilidad de que se pueda trabajar con la plataforma Adyen originaria de Alemania.
Otras empresas ofrecen la posibilidad de usar el iPhone como receptor de pagos pero requieren hardware adicional, esa es la ventaja de Tap to Pay.
Esta plataforma utilizará NFC y funcionará en iPhones a partir del XS.
Apple aún no da la fecha definitiva de la puesta en marcha del servicio.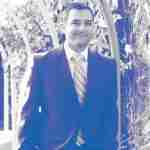 Comentarios
Comentarios