Viajero se aferra a un AirTag y Powerpoint para recuperar su maleta
La pareja de Elliot Sharod y su esposa Hellen regresaban a Reino Unido de su boda en Sudáfrica tras casarse.
Volaron con tres maletas y en una conexión en Frankfurt rumbo a Londres su equipaje no fue embarcado.
Sharod había colocado y un AirTag en cada una de las valijas, así se dieron cuenta que las tres llegaron a Frankfurt pero no a Londres. La aerolínea (Air Lingus) entregó sólo dos de las tres a la noche siguiente.
Hi @AerLingus – perhaps a PowerPoint presentation on the journey you've sent my lost/stolen bag on will help?

I've told you multiple times where it is and you're doing nothing about it.

This has been a shocking experience with you pic.twitter.com/105BdEM7MU

— Avios Adventurer 🇬🇧🇿🇦🇹🇷🇰🇭 (@aviosAdventurer) April 22, 2022
Tras reclamos y publicaciones en Twitter, incluida una presentación de Powerpoint con videos para demostrar la ubicación exacta de la maleta, el hombre no logró que Air Lingus le ayudara, así que acudió a la policía.
Bajo la sospecha de que la maleta había sido robada. y gracias al AirTag y la policía Sharod finalmente recuperó su equipaje. Incluso Microsoft se unión a la campaña de este hombre.
We're giving you PowerPoints for this presentation! You've got this in the bag. pic.twitter.com/tVrIXpMpWw

— Microsoft 365 (@Microsoft365) April 23, 2022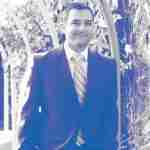 Comentarios
Comentarios