Apple prepara un homenaje para Star Wars en la celebración de "May The Fourth", este es un adelanto
El 4 de mayo es conocido como el día de la Guerra de las Galaxias, para entenderlo mejor es "May The Fourth".
Para la celebración del día de Star Wars este año, Apple prepara una película o documental con el equipo de Skywalker Sound, la división de efectos de sonido de Lucasfilm y que ha estado involucrada en las películas de la franquicia fundada por George Lucas.
Por eso, Apple publicó un pequeño adelanto de la película:
Por supuesto que la película completa será liberada el 4 de mayo y mostrará cómo los artistas de Skywalker Sound usan las computadoras Mac en su trabajo.
Esta película es parte del proyecto "Behind the Mac" y estará disponible en el canal de Youtube de Apple.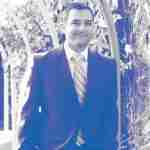 Comentarios
Comentarios