¡Ya está disponible! Apple celebra el día de Star Wars con un video especial
El otro día se los adelantamos, pero ya está listo.
El documental creado por Apple para el día de Star Wars, es decir, May the 4th, ya está disponible en Youtube.
El documental es es parte de la serie "Behind the Mac" en los que se explican procesos realizados con las computadoras Apple y este lo dedicaron al estudio "Skywalker Sound" que produce el sonido y los efectos para las películas de Star Wars y otras como las de Indiana Jones.
Uno de los elementos más interesantes es ver cóm ose crean y graban muchos de los efectos de sonido.
La empresa es parte de Lucas Film, fundada por George Lucas y en su labor utilizan 130 Mac Pro, 50 iMac, 50 MacBook Pro y 50 Mac Mini que corren el software Pro Tools.
De hecho, la primer computadora de Apple usada por el estudio fue una Macintosh SE.
Pero mejor no les contamos más y los dejamos con el documental que dura poco menos de 17 minutos.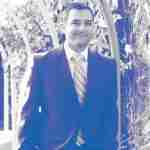 Comentarios
Comentarios