Apple se enoja con fabricante de pantallas y detiene sus órdenes. ¿Por qué?
BOE es una de las empresas que fabrica, o fabricaba, pantallas para los iPhone. La empresa se dedicaba a producir las pantallas para los iPhone 13.
Según reporta el medio coreano The Elec, BOE alteró el diseño de uno de los circuitos de la pantalla sin autorización de Apple.
Eso llevó a Apple a detener toda la producción de paneles OLED a cargo de BOE.
La información surge luego de que un proveedor coreano de BOE reportara la disminución en órdenes de circuitos.
Según The Elec, esto tampoco significará el fin de la relación entre Apple y BOE, además Apple tiene la ventaja de distribuir las órdenes de sus productos entre varios proveedores.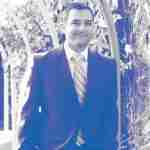 Comentarios
Comentarios