Unas pulgas atrasarían salida de la primer Beta pública de iOS 16
Apple anunciará las nuevas funciones que tendrá el iOS 16 el próximo 6 de junio cuando inicie el WWDC, de eso no hay duda.
El lanzamiento regularmente coincide con la liberación de la primer Beta para desarrolladores, pero la primer Beta pública si tendría un atraso.
Según Mark Gurman, la primer versión pública de iOS 16 aparecería junto a la tercer Beta para desarrolladores y eso sería en el mes de julio; cuando normalmente la primer Beta pública a parece junto a la segunda para desarrolladores.
iOS 16's first public beta is scheduled alongside iOS 16 developer beta 3 in July. First iOS public betas are typically released alongside beta 2. That means the public beta may be running behind. Current internal seeds are a bit buggy. Things are still fluid and could shift.

— Mark Gurman (@markgurman) May 16, 2022
Gurman asegura que el tema es que los desarrollos internos de iOS 16 aún tienen muchas pulgas y demandará más tiempo a los ingenieros de Apple para tenerlo estable para la Beta pública.
Según 9to5Mac ya la primer Beta estaría lista para el anunció del Congreso de Desarrolladores de Apple.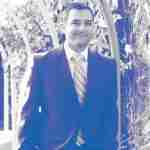 Comentarios
Comentarios