"The Future of", el show de The Verge en Netflix que nos explica el futuro
Uno de los principales medios en el ámbito de tecnología tendrá su propio programa en Netflix, se trata de The Verge y el show se llama "The Future of".
Los primeros episodios estarán disponibles el próximo 21 de junio y el segundo set de capítulos el 28 de junio.
Según The Verge, el programa es el producto de tres años de trabajo en el que se pretende explicar cómo será el futuro a partir de cosas específicas. Por ejemplo, hablarán desde hamburguesas hasta rascacielos, pasando por los perros y qué sucede después de la muerte.
The Verge lo resume como un documental de futuro.
Los primeros seis episodios irán en este orden: Perros, citas, plantas caseras, gaming, vacaciones espaciales, y quesoburguesas.
El segundo bloque de capítulos tendrá los siguientes temas: La muerte, moda, rascacielos, deportes, salud y audífonos.
Esperamos que estos programas también queden disponibles para Costa Rica.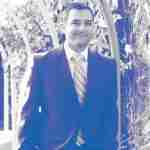 Comentarios
Comentarios