Para Elon Musk la Corte no es suficiente, quiere un debate público con CEO de Twitter sobre los bots
La fallida venta de Twitter a Elon Musk terminará en la corte en pocas semanas.
Mientras Twitter intenta obligar a Musk que consumar la compra de $44 mil millones, el dueño de Tesla quiere un debate público sobre bots.
Por eso, usó la misma red social para retar al CEO de Twitter Parag Agrawal a ese debate público en el que discutirían sobre el porcentaje real de bots en la red social.
I hereby challenge @paraga to a public debate about the Twitter bot percentage.

Let him prove to the public that Twitter has <5% fake or spam daily users!

— Elon Musk (@elonmusk) August 6, 2022
Musk agregó en el tuit que quiere darle la oportunidad a Agrawal de probar que Twitter tiene menos de un 5% de cuentas falsas o spam en sus usuarios diarios.
Musk había condicionado la compra de Twitter a que la empresa le brindara datos confiables sobre cantidad de cuentas falsas, luego dijo que no se los quisieron dar y por eso retiraba la oferta.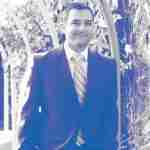 Comentarios
Comentarios