¡Elon Musk no aguanta nada! Despidió a ingeniero que lo corrigió en Twitter
La mañana de este lunes Elon Musk se puso a discutir con uno de sus ingenieros vía Twitter y todo terminó mal.
Luego de que el domingo el nuevo dueño de la red social aseguró que se disculpaba porque la aplicación de Twitter estaba lente, el ingeniero Eric Fronhoefer cito el tuit de Musk y dijo que era incorrecto, que el durante seis años había trabajado en el app de Twitter para Android.
Además de eso, el ingeniero dio las razones por las que los argumentos de Musk eran erróneos. Fronhoefer aseguró que la aplicación de Twitter no hace llamadas remotas, mientras que Musk aseguraba que se llamaban cerca de 1200 microservicios.
I have spent ~6yrs working on Twitter for Android and can say this is wrong. https://t.co/sh30ZxpD0N

— Eric Frohnhoefer @ 🏡 (@EricFrohnhoefer) November 13, 2022
Fronhoefer volvió a corregir a Musk y le afirmó que eran 200 microservicios.
Posterior a ello otro usuario escribió un tuit de que probablemente Musk no iba a querer a Fronhoefer en su equipo tras el incidente, que de todas maneras terminó a nivel interno en la plataforma Slack.
A ese último Tuit Musk respondió de forma directa, "Está despedido".
El ingeniero luego comentó que lo bloquearon de su computadora de la empresa pero que oficialmente no lo habían despedido.
Otra empleada Shasha Solomon que también se involucró en la discusión también fue despedida.
to all my former teammates 🫡💙

we built some dope shit together and i am so fucking proud of our team and everything we didhttps://t.co/YQ1Hovw7df

— sachee@macaw.social (@sachee) November 15, 2022
Ahora la biografía de Frohnhoefer dice "anteriormente Twitter".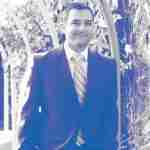 Comentarios
Comentarios