Apple revela los detalles de su primer conferencia del año… ¿Cuándo debemos conectarnos?
El primer gran evento de Apple en este 2023 comienza a calentar, el Worldwide Developers Conference está a la vuelta de la esquina.
La conferencia de desarrolladores donde se anuncian los nuevos sistemas operativos de Apple y algunos productos inicia el 5 de junio y finaliza el 9 del mismo mes.
Además del iOS 17, iPadOS 17, el nuevo WatchOS y tvOS y el macOS, también habría anuncios sobre el equipo de realidad mixta de Apple y posiblemente la nueva MacBook Air de 15″.
Apple reveló este martes que la conferencia principal será el 5 de junio y que iniciará a las 10 de la mañana hora de San Francisco, es decir, 11 a.m. de Costa Rica. Podrá verse en el sitio de Apple, en Apple TV y en el canal de YouTube de Apple.
El evento de Platforms State of the Union que es un acercamiento hacia los desarrolladores y como sacar provecho a las nuevas herramientas será el mismo día a las 2:30 p.m. de Costa Rica.
Y esa noche a las 7:30 p.m. serán los premios de diseño de Apple. Estos dos eventos estarán disponibles en el sitio de desarrolladores de Apple.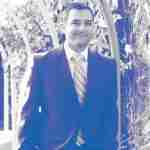 Comentarios
Comentarios