El futuro que se dobla tendrá que esperar. Atrasan lanzamiento del Galaxy Fold
Esto se veía venir cuando Samsung empezó a ser bombardeado por imágenes y comentarios de los problemas con el Galaxy Fold.
Eso fue la semana pasada. Las pantallas de las unidades de prueba para periodistas del Fold comenzaron a fallar.
En ese momento, el miércoles, Samsung dijo que el lanzamiento global del Fold se mantenía para el 26 de abril.
Pero el viernes comenzaron a aparecer los reviews y las quejas aumentaron y aumentaron. El Wall Street Journal tituló "Samsung no somos usuarios beta de sus teléfonos", y el review de The Verge fue aplastante.
No solo tuvieron problemas quienes quitaron el plástico protector en la pantalla principal y rompieron el dispositivo. A otros su pantalla se les fue a negro o "se murió parcialmente. Hubo casos en los que se hicieron extrañas líneas donde se pliega el dispositivo.
The screen on my Galaxy Fold review unit is completely broken and unusable just two days in. Hard to know if this is widespread or not. pic.twitter.com/G0OHj3DQHw

— Mark Gurman (@markgurman) April 17, 2019
El Fold tiene problemas, son evidentes, no es un producto acabado y Samsung debe evitar lo que pasó con el Note 7 o el escándalo le explotará en la cara.
Entonces, pasó lo que tenía que pasar. La marca coreana decidió suspender dos eventos de prensa para el lanzamiento del Fold en Asia y este lunes anunció que la salida al mercado en Estados Unidos también se atrasaba.
Y ¿para cuándo? Realmente no se sabe. Primero dijeron que un mes y ahora no hay plazo. El futuro que se dobla tendrá que esperar.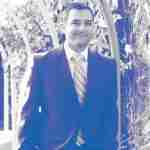 Comentarios
Comentarios