Apple estrena Tap to Pay pero se lo guardó sólo para su sede
Luego de anunciar el nuevo sistema de pagos "Tap to Pay", Apple ya está haciendo pruebas.
Lo que hace "Tap to Pay" es permitir recibir pagos directamente en el iPhone usando la tecnología NFC. Básicamente convierte el teléfono en un datáfono pero sin software o hardware adicional de otras compañías.
El sistema ya se puso a prueba en el centro de visitantes de Apple Park, la sede de la compañía en Cupertino, California.
Así quedó demostrado en un tuit del usuario @NFTWT en el que se ve cómo se realiza un pago desde un iPhone a otro iPhone sin necesidad de nada adicional.
The Apple Park Visitor Center is one of the only apple retail stores in the US to support contactless pay straight from an iPhone. Awesome to see in person! pic.twitter.com/GiFDiL56OO

— Michael  (@NTFTWT) May 15, 2022
Según se anunció en febrero, "Tap to Pay" funcionaría para iPhone desde el XS en adelante.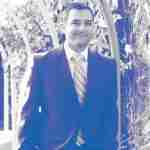 Comentarios
Comentarios